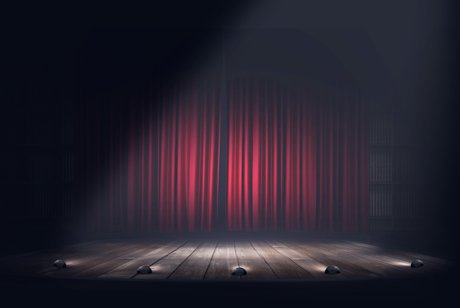 The curtain rises on Xenia real estate and stories are brought to life. A delightful group of actors perfect their craft at the Xenia Area Theater. Entertainers taking the stage are serious at their craft and more than adept at transforming characters into believable beings. Productions are varied with past shows including classics like Little Women, The Great Gatsby, Our Town and Hamlet. More modern influences can be seen in Black Coffee, Greater Tuna, Safe Dates, and A Modern Christmas Carol.
A great space for local artists to showcase their works is in the X-Act Gallery. Rotating exhibits on this piece of Xenia real estate ensure that there is always something fresh to enjoy. Artists in a variety of medias are highlighted. Gallery hours are 2 to 6 p.m. on Fridays and Saturdays from 12 to 4 p.m. The doors remain open during showtimes.
Young Actors And Artists Living In Xenia Are Inspired
Arts are an important part of every community, and those living in Xenia find the Xenia Area Theater a marvelous resource. Youngsters are encouraged to embrace the arts through educational programs often on the calendar. Theatre camps detail life as an actor from beginning auditions to the curtain call. Art camps focus on a variety of techniques. Attendees get exposure to drawing, painting, photography, sculpting and more. Seasonal theater and art camps are open to school aged children in grades three through twelve.